Fire Pit Tables
Bringing People Together
Connecting friends and family, fostering memories, and creating spaces enjoyed by all — that's our mission. And, spending time with those you love shouldn't be interrupted by the hassle of a traditional fire pit. With just the push of a button, POLYWOOD® Fire Pit Tables provide a safe yet roaring fire, allowing you and your guests to kick back and relax under the stars.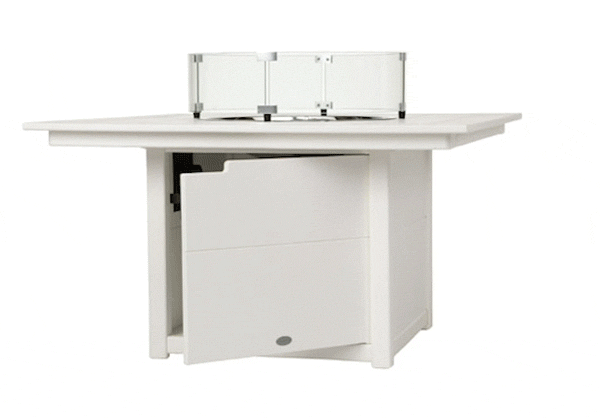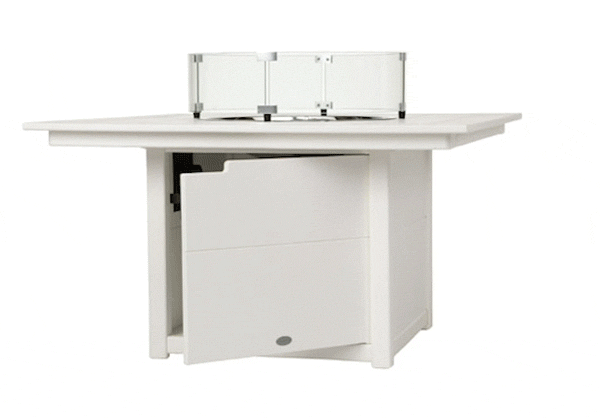 Safe + Spacious
From your concrete patio to your wood deck, our Fire Pit Tables are safe to use on any flat surface. Each can comfortably fit between 4 and 6 POLYWOOD Adirondack or Deep Seating Chairs, and the spacious table top around the fire is the perfect spot to place your drinks, s'mores, and other snacks!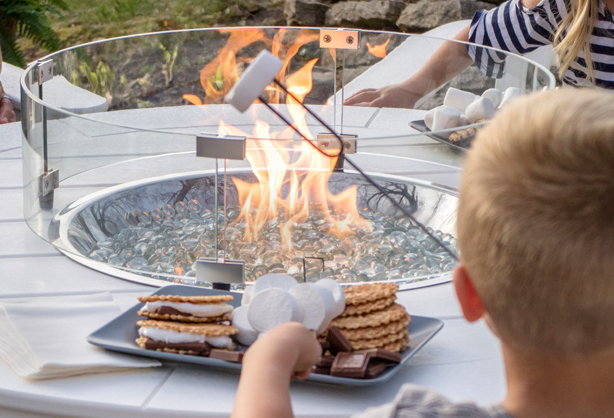 Fire crystals and glass guard included
Included with each POLYWOOD Fire Pit Table is a burner bowl with glass crystals, made specifically for use with fire, and a glass wind guard to protect your family from getting too close to the flame, even on windy days.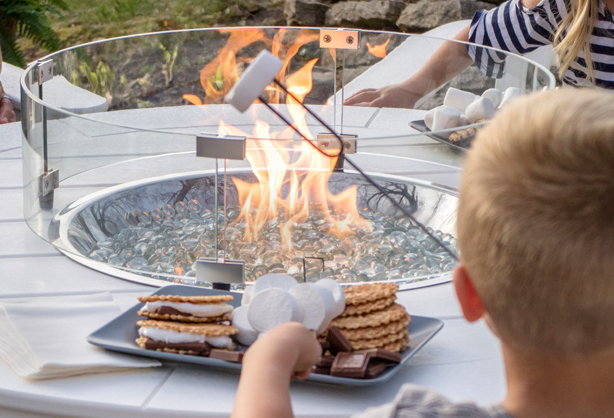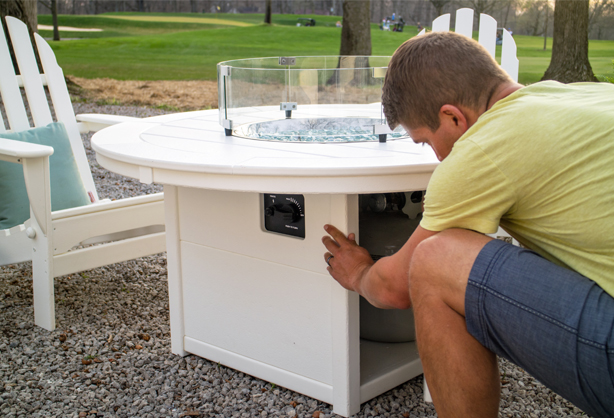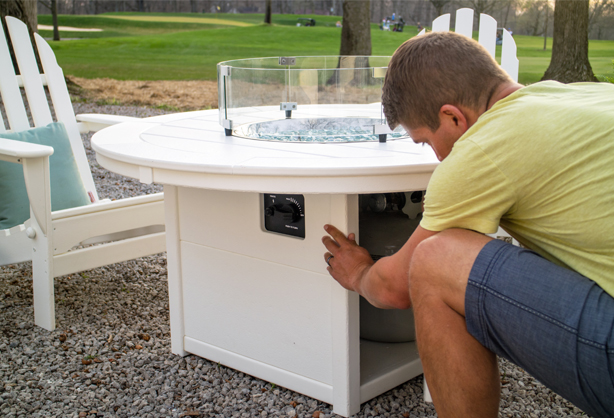 Simple to light
Easily light your Fire Pit Table with the push of a button! Simply access the propane tank through a side door and light like you would your gas grill at the side of the table. If preferred, you can also connect your Fire Table to a natural gas line.
S'more room than your average fire pit table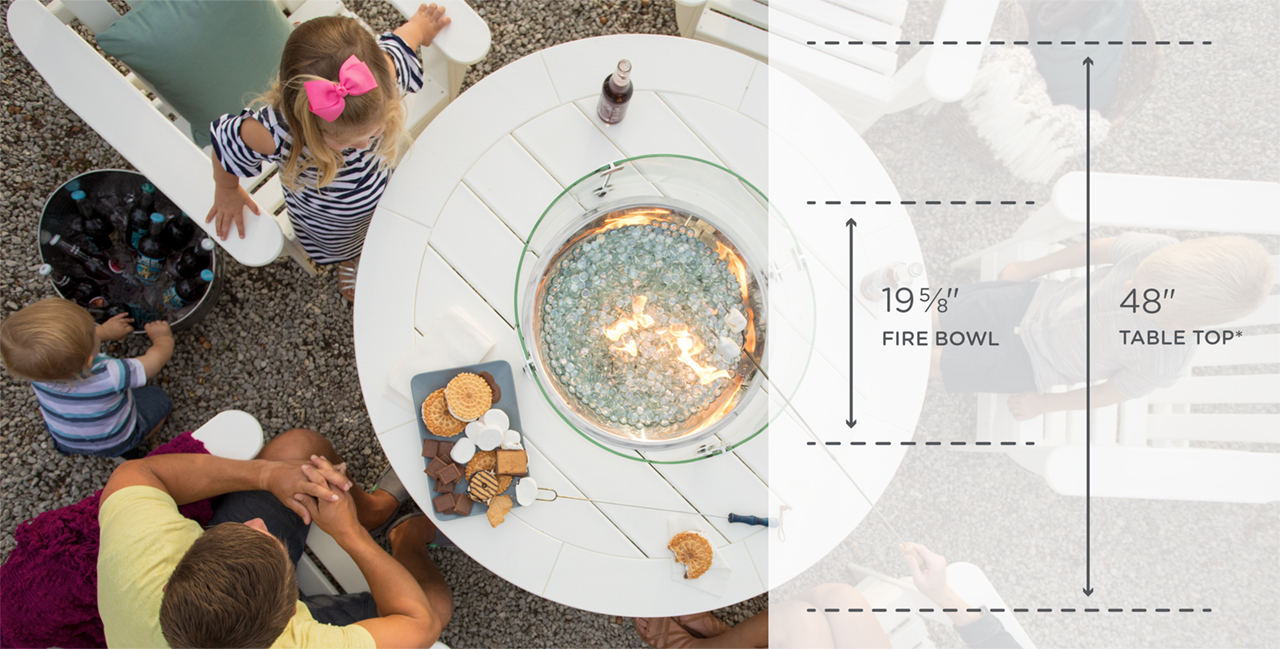 Three designs to suit your style

Featured Fire Pit Table Sets