Vision & Versatility:
Taryn Whiteaker's Outdoor Style Story
See how Taryn Whiteaker, DIY & Design Influencer of Taryn Whiteaker Designs, brought two design visions (2,000 miles apart) to life with POLYWOOD furniture.
THE MIND BEHIND THE DESIGN
Taryn is a mother of three and the visionary behind Taryn Whiteaker Designs. What started as a passion project quickly morphed into a full-time profession: Taryn's decor ideas, DIY projects, and entertaining tips have earned her appearances on The Kelly Clarkson Show and The Rachael Ray Show, and she has closely collaborated with Better Homes & Gardens, Country Living, Michaels Stores, JOANN, and more.
Why POLYWOOD?
Taryn discovered POLYWOOD more than five years ago when redesigning her backyard. She needed low-maintenance furniture that could weather the elements. Her wish was our command.
"I saw how often people in the PNW needed to refinish their outdoor furniture due to the extreme weather and rain. So when it came to picking out furniture for our outdoor spaces, I didn't want to invest in something just to replace it in a few years. But POLYWOOD is amazing. I can leave my furniture outside year-round—even years later, it still looks brand new."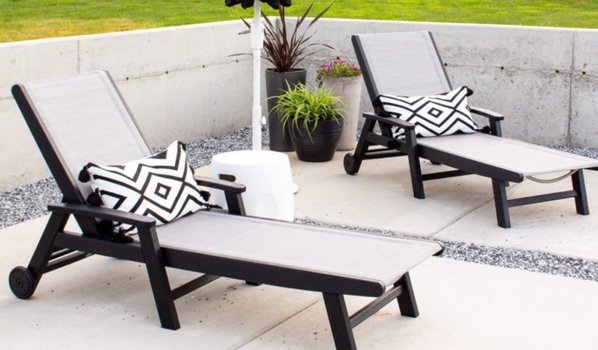 "POLYWOOD is made to meet everyone's needs, no matter where your home is. I've lived in two parts of the country in two very different homes, and this furniture has fit so well in both places."

From Sleek Seattle Home…
Taryn's former home near Seattle, Washington, was decidedly modern with a Pacific Northwest flair (think dark, dramatic, and dreamy). When it came time to update her backyard, she chose our EDGE, Club, and Coastal Collections, playing into the modernity with a cool monochrome palette.
Her vision was to curate a well-styled space where friends and family could comfortably gather for years to come. And she couldn't have been happier with the result. "My backyard makeover was stunning," Taryn stated. "I knew then that I wanted to continue working with POLYWOOD."
…To Modern European Texas Retreat
In 2022, the Whiteakers moved south to start their next life chapter. Destination: Dallas, Texas. They're now living in a significantly different state, climate, and house, which Taryn saw as an opportunity to flex her creativity and versatility as a designer.
The new house is heavily influenced by traditional European designs. From the start, Taryn's vision has been to preserve the original charm while blending new, transitional designs into the overall style. More importantly, she wanted to create inviting outdoor spaces for her family that made the house feel like their home.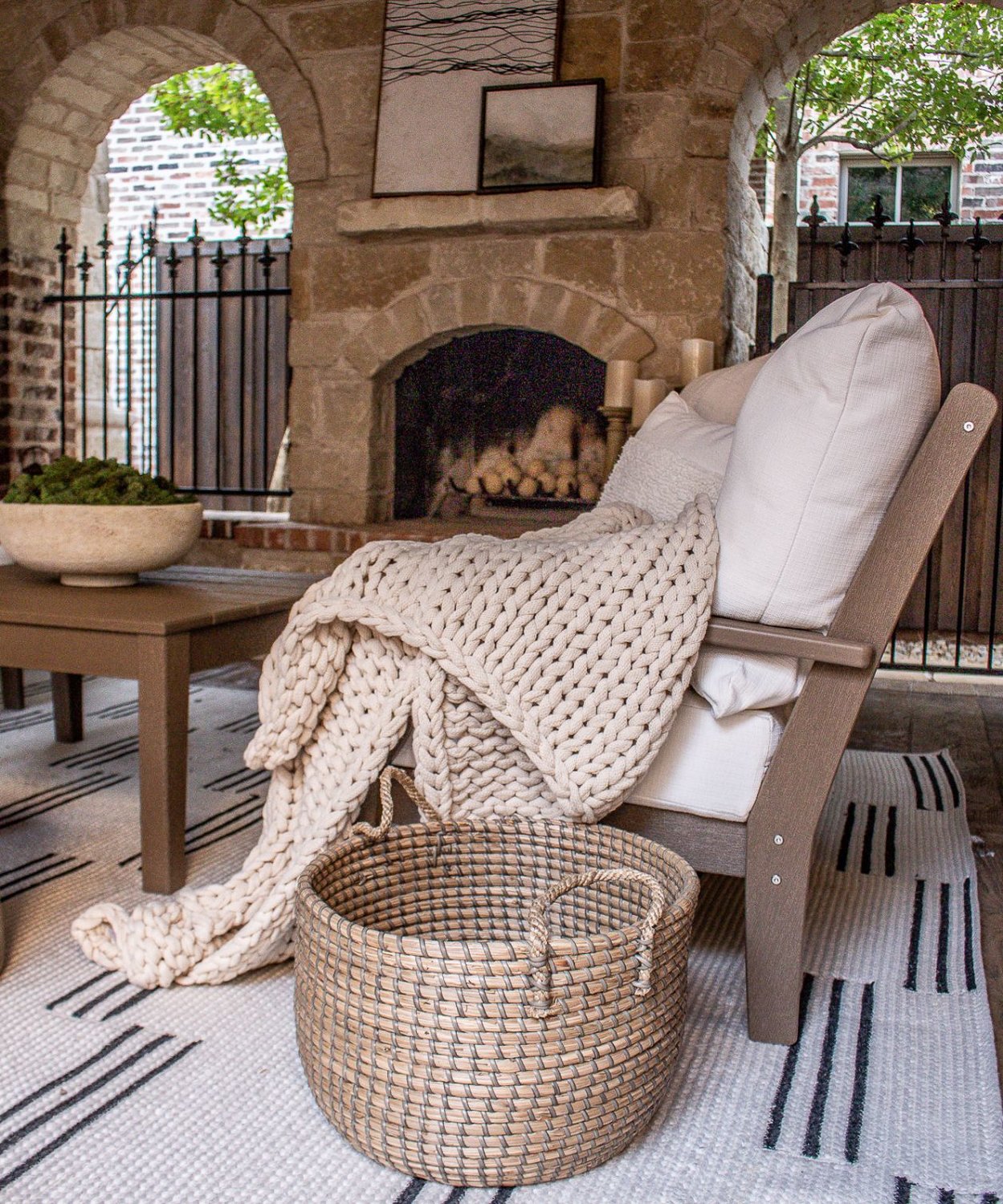 "The goal was to have the outdoor areas be somewhere I could spend quality time with my husband and kids as well as share with friends and visiting family," Taryn said. "It's about making memories, and I know that with POLYWOOD I could make it happen."
Keeping her outdoor layout in mind—as well as the Texas heat, humidity, and intense sun—Taryn used our Vineyard, Braxton, and Club Collections to bring her ideas to life. She took a warmer approach with the color scheme, blending brown hues into her beloved black-and-white palette. The neutral tones complemented the classic style while adding fresh modern vibes.
Taryn's Tips
Take Taryn's advice to ensure your outdoor aesthetic is always on point.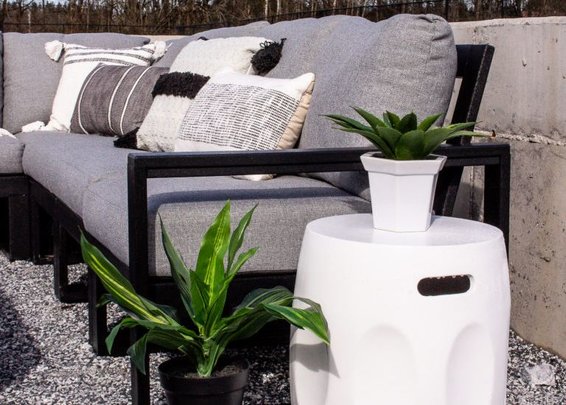 Opt for versatile, multipurpose furniture.
"Our new house has a smaller outdoor area, so I chose pieces that could be used in multiple ways. It allowed me to make the most of the available space."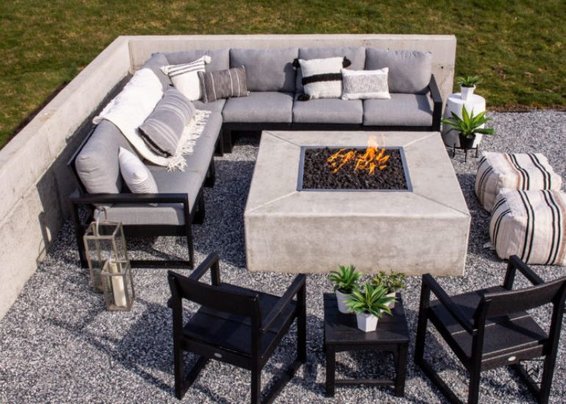 Choose a variety of designs.
"I often see people with too many pieces of one type because they like the furniture, but it doesn't give them the freedom to create all the spaces they want."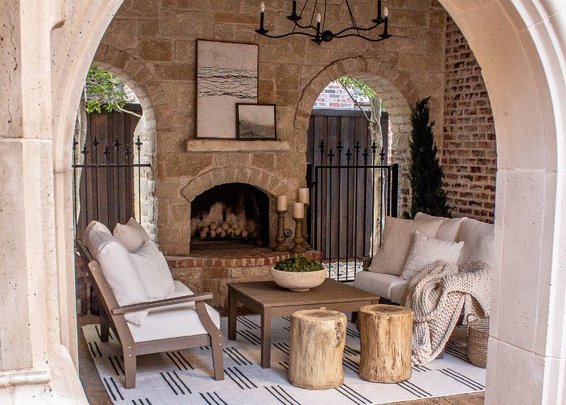 Style with your home's architecture.
"It's much easier to change out your furniture than it is to change the exterior of your house, so pick furnishings that complement the architecture."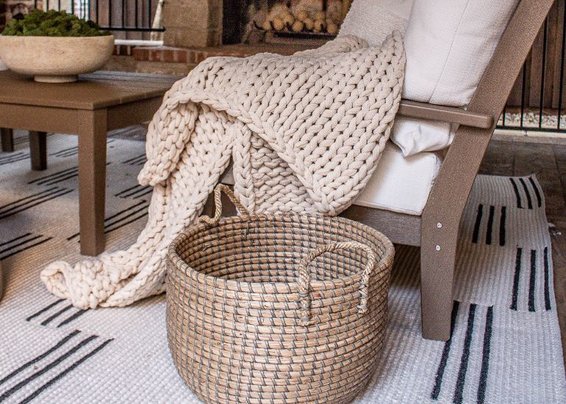 Stick with neutral colors.
"Neutrals like grey, black, and tan go with everything—these foundational colors stay current even as trends or personal styles change. That's something to keep in mind if buying new furniture isn't in your budget, or you simply want furniture that stays in the family for generations."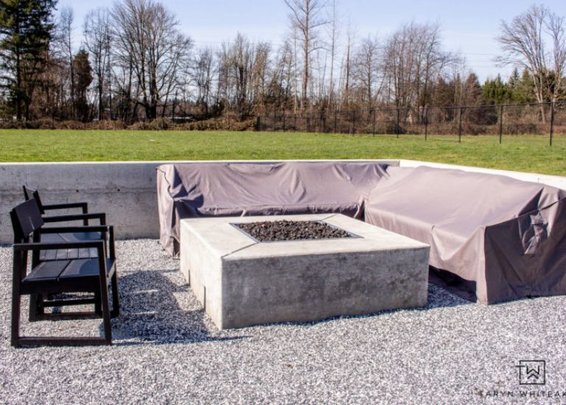 "Having furniture that can be left outside all year long without needing a lot of upkeep will save you time, money, and stress."
Shop The Look