TRACI CONNELL & POLYWOOD
As the principal lead designer at one of the most trusted design firms in Dallas, Texas, Traci and her team are known across the country for delivering tailor-made style solutions. With over 20 years of experience in creating high-end interiors for residential and commercial clients, she knows what it takes to make a space elevated yet livable.
Traci wanted to bring approachable elegance to her lakeside home, so she chose POLYWOOD to outfit her outdoors. She loves that POLYWOOD furniture is durable and thoughtfully made—something that will serve her family season after season.
About The Space
Traci's patio is divided into multiple areas to suit a variety of occasions, so she used POLYWOOD to curate spaces that seamlessly flow together.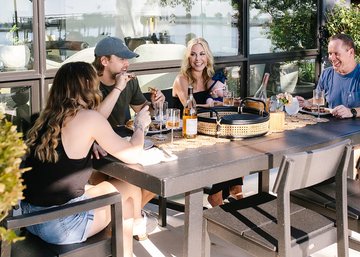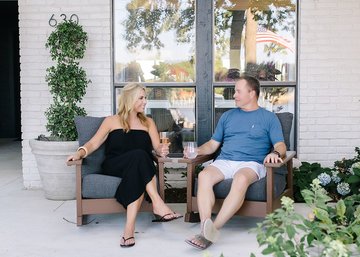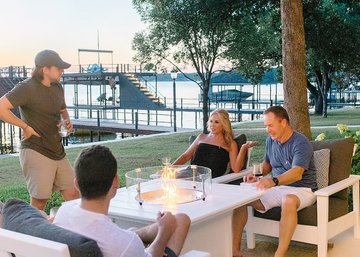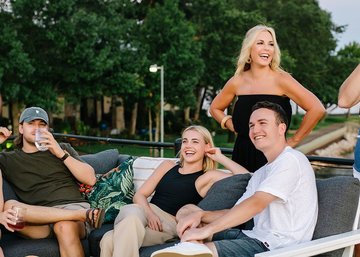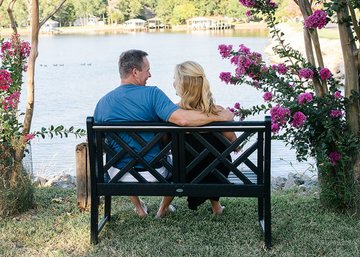 Why polywood
Neutral & Natural
Traci wanted a calm setting where her family can fully relax, so she chose neutral-toned pieces that don't overpower the natural greenery and beauty of her waterfront. Opting for a quiet palette brings peace and balance to her busy lifestyle, and allows her friends' and family's colorful personalities to shine through when entertaining.

"Our goal was to outfit our home with furniture that can easily be cleaned and can withstand the Texas heat and gusty winds. Enter POLYWOOD, heavy enough to stay put while meeting our family's needs as we create memories together."

Shop Traci's look
Explore Traci's picks to bring these designs to your outdoors.

Shop The Look