Outdoor Patio Sets
Why POLYWOOD?
POLYWOOD® Outdoor Patio Sets combine style, beauty, and comfort to create a modern twist on a classic design. Our weatherproof Outdoor Patio Sets are perfect for decks, patios, poolsides, beachfronts, and balconies in any climate.
When you choose to buy POLYWOOD Outdoor Patio Sets you can rest assured you and your family will enjoy them season after season. We took the idea of the classic Outdoor Patio Sets and improved both the aesthetics and quality. Our unique HDPE lumber is superior to traditional wood and other plastic materials — POLYWOOD Outdoor Patio Sets are completely weather-resistant and unlike natural wood, they won't crack or rot.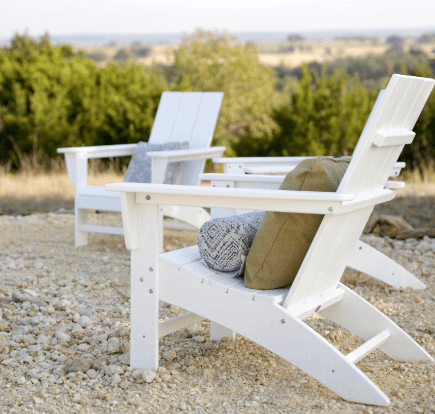 Our Materials
Spending more time in your outdoor space outside shouldn't be hampered by the chore of continual maintenance to your outdoor furniture — POLYWOOD® furniture is built to last with enduring materials ready to weather the elements. Our hope is that our furniture encourages more time spent outside relaxing, gathered with friends and family, in a space where the furniture becomes secondary to the memories created in it.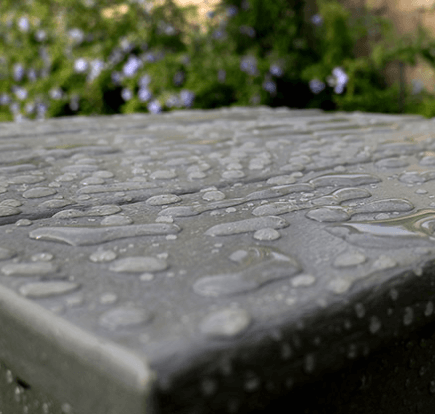 Request a POLYWOOD Sample
Enjoy free shipping on all samples! Choose from a variety of materials, finishes and colors. You'll be on your way to transforming your outdoor space in no time.
Why Invest in POLYWOOD Furniture?

Recyclable
One of the most unique features of our Adirondack chairs is that they're infinitely recyclable! Each day, we transform truckloads of recycled milk jugs into genuine POLYWOOD lumber to construct our wide array of Adirondack chair styles.
Weatherproof
Unlike cheap Adirondack chairs you'll replace each season, POLYWOOD weatherproof Adirondack chairs are built to withstand all four seasons and a range of climates including hot sun, snowy winters, salt spray, and heavy winds.
Low Maintenance
When you're in the market to buy an Adirondack chair be sure you'll spend your time relaxing, not maintaining. Genuine POLYWOOD lumber ensures each of our Adirondack chair designs cleans easily with soap and water and never requires painting, staining, or waterproofing.