Ryan's Recycling & Sammie's Buddy Bench
Ryan Hickman and Sammie Vance, pioneering young eco-activists, visited POLYWOOD HQ for an inside look at how we transform plastic into beautiful outdoor furniture.
Fresh Faces of Sustainability
Friends Ryan and Sammie have a lot in common. Not only are they both just 13 years old and obsessed with recycling, but the two have already made a huge impact on the community. Ryan is a 2017 CNN Young Wonder, has appeared on Ellen - twice! - and travels the world regularly promoting the importance of recycling. Sammie has combined her passion for recycling with helping kids feel less lonely with her inspiring Sammie's Buddy Bench Project, which has been featured on the Today Show and even turned into a book. All while both attend school. Pretty impressive, right?
The powerhouse duo traveled to Syracuse, Indiana, to get a behind-the-scenes tour of the POLYWOOD recycling plant and production line. Join us as we show them around.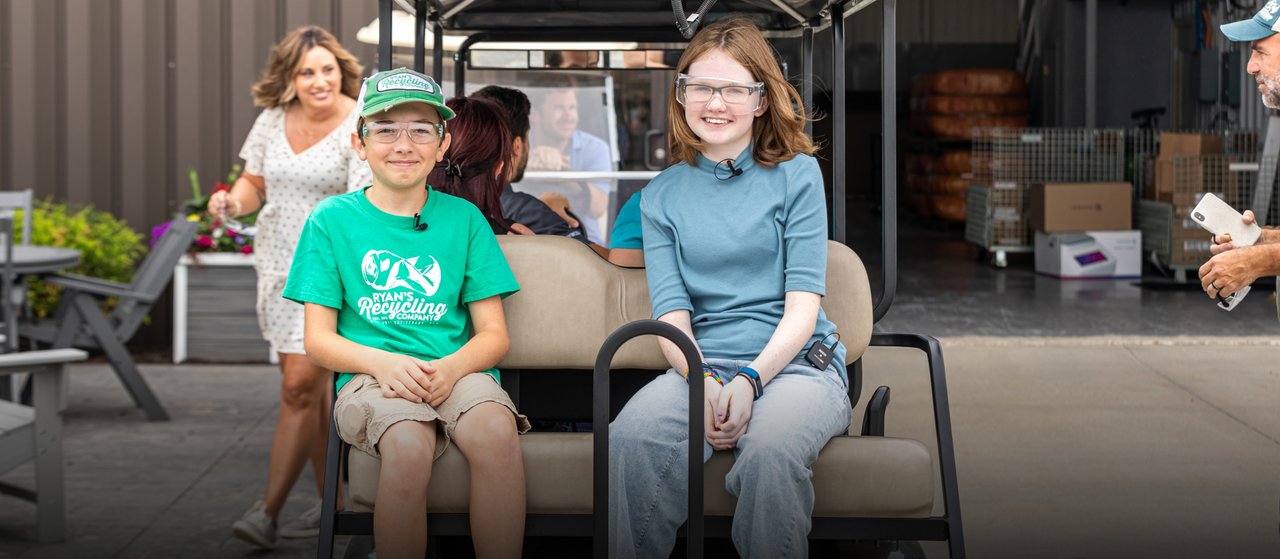 "If 13-year-old kids like us can do it, anybody can."
- Ryan Hickman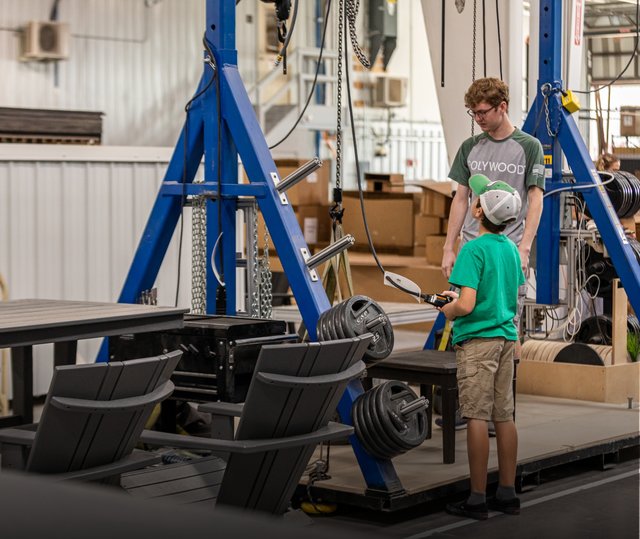 IN GOOD HANDS
Ryan takes a hands-on approach to learning about our rigorous testing process.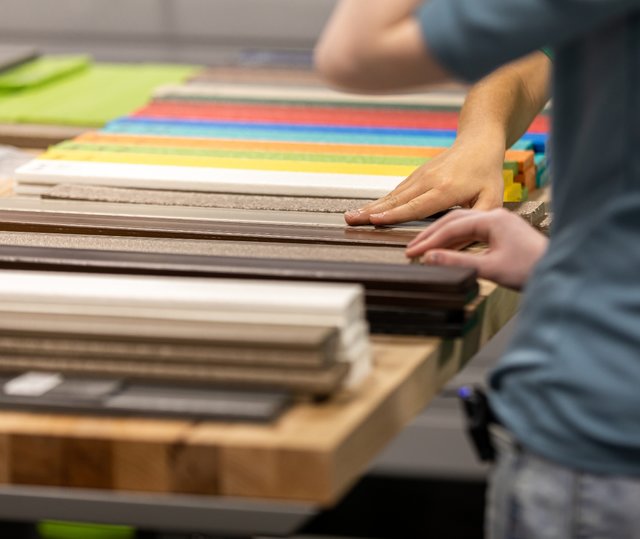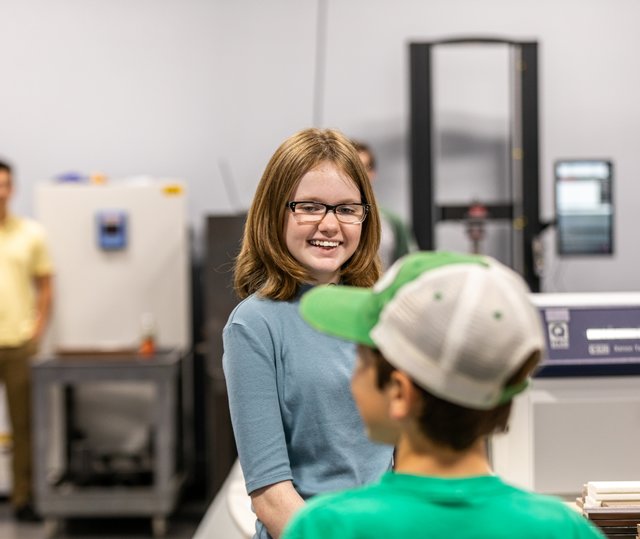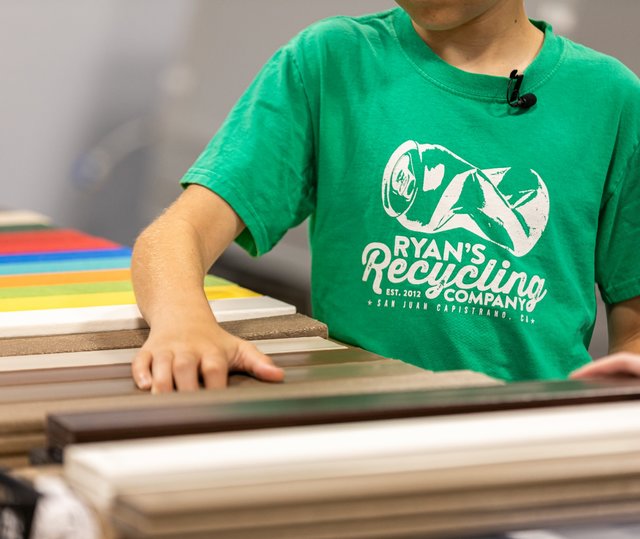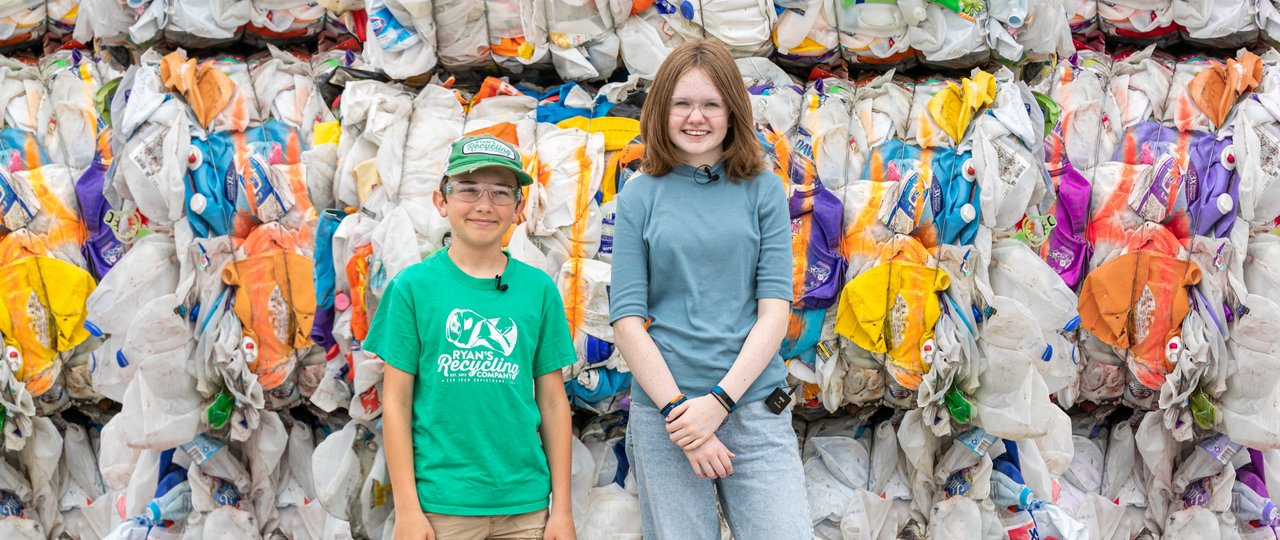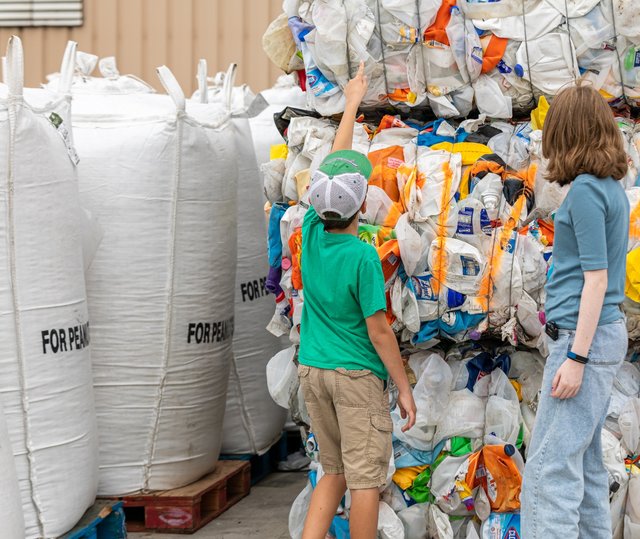 THE FUTURE IS BRIGHT
POLYWOOD's mission is to create something meaningful for future generations. These kids are our future, and they're doing meaningful things now.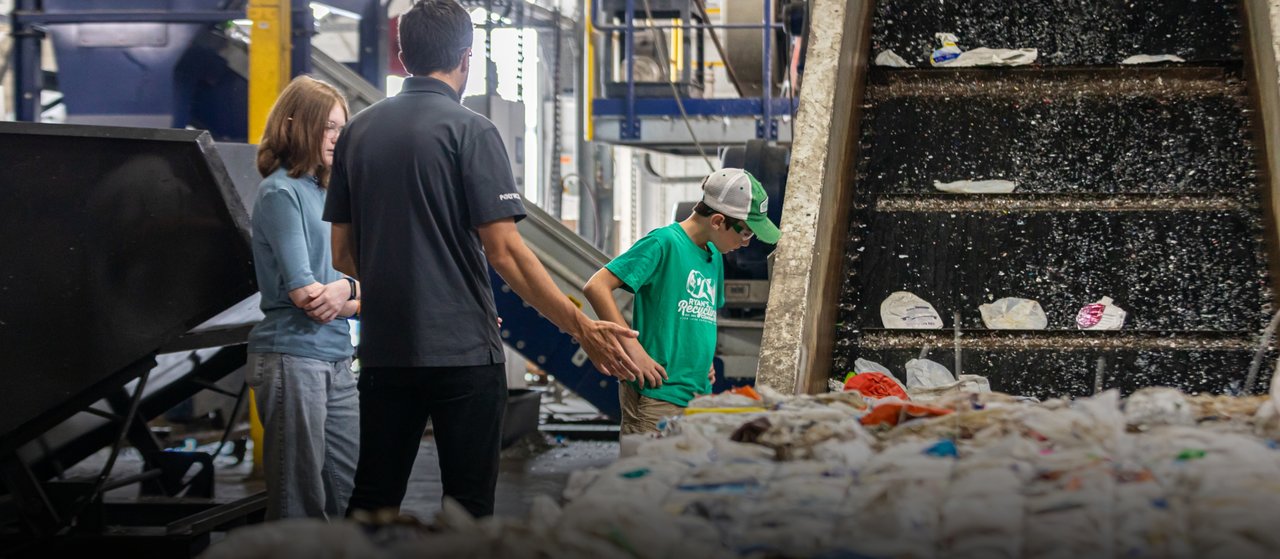 The creation of genuine POLYWOOD lumber is a sight to behold.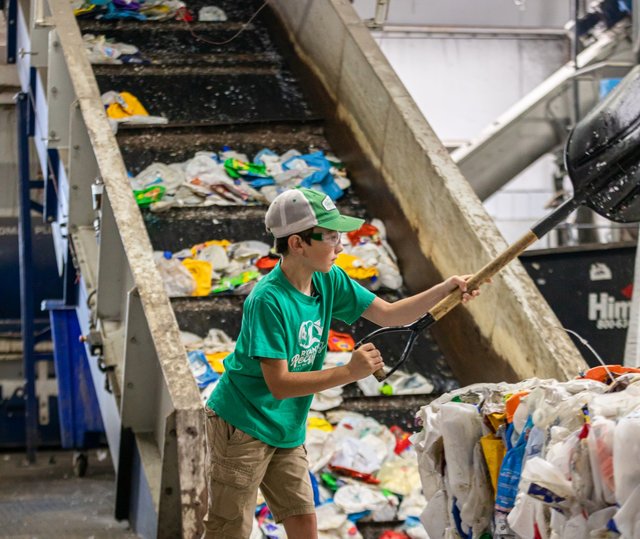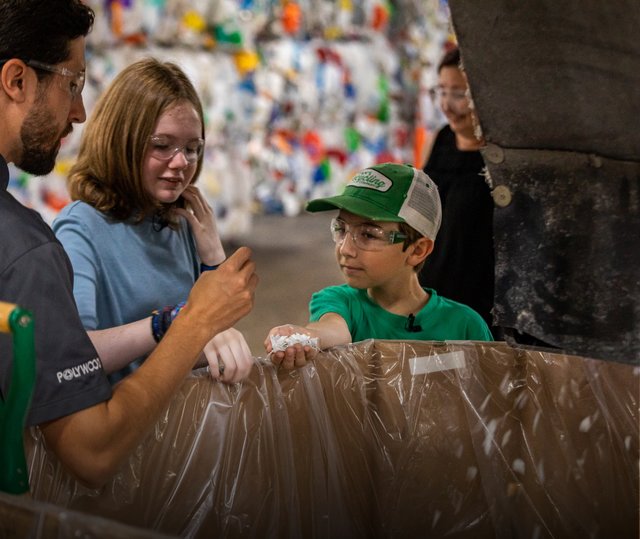 "JUST RECYCLE AS MUCH AS YOU CAN. ONE BOTTLE, ONE CAN, ONE PIECE OF PAPER— IT'S EASY."
- Ryan Hickman
FROM LITTLE THINGS, BIG THINGS GROW
Ryan and Sammie learn how POLYWOOD transforms everyday plastic into durable patio furniture, all under the one roof.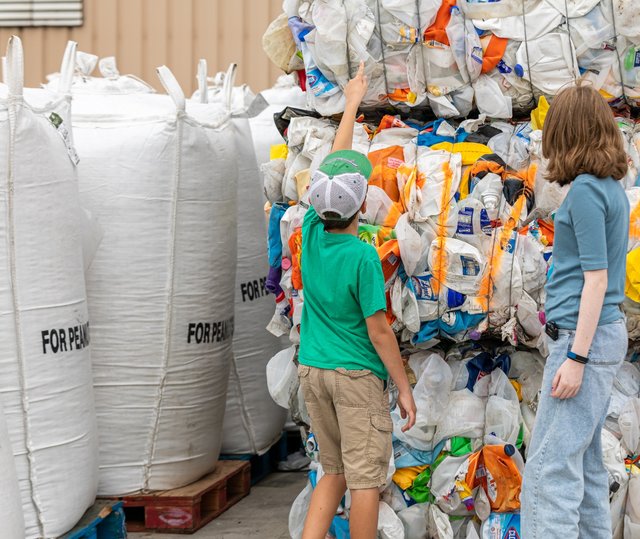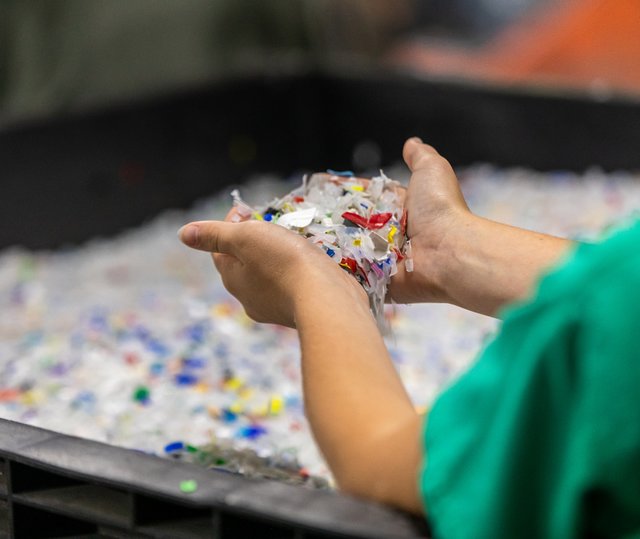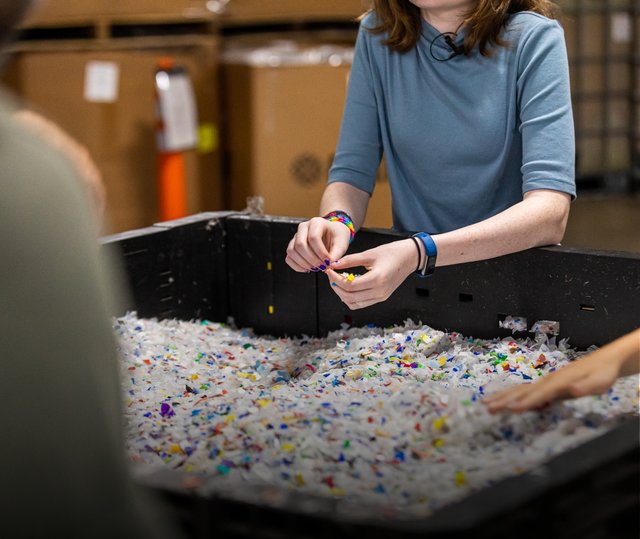 "ONE SMALL THING CAN MAKE A BIG DIFFERENCE."
- Sammie Vance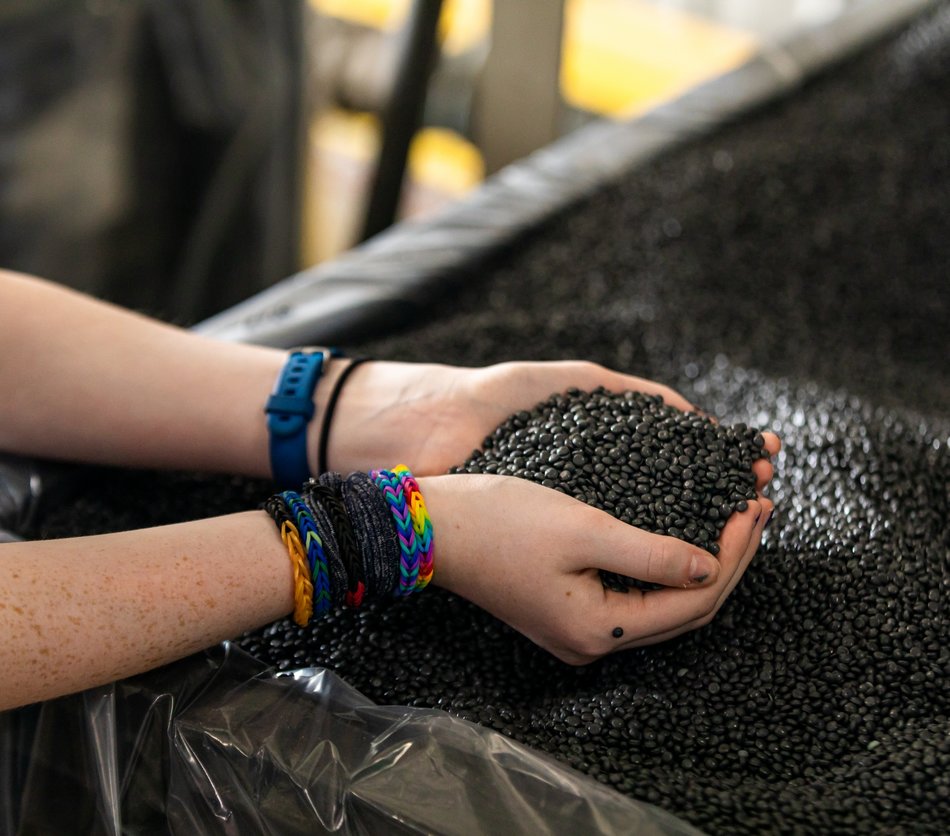 These tiny plastic pellets were once landfill-bound and ocean-bound plastics.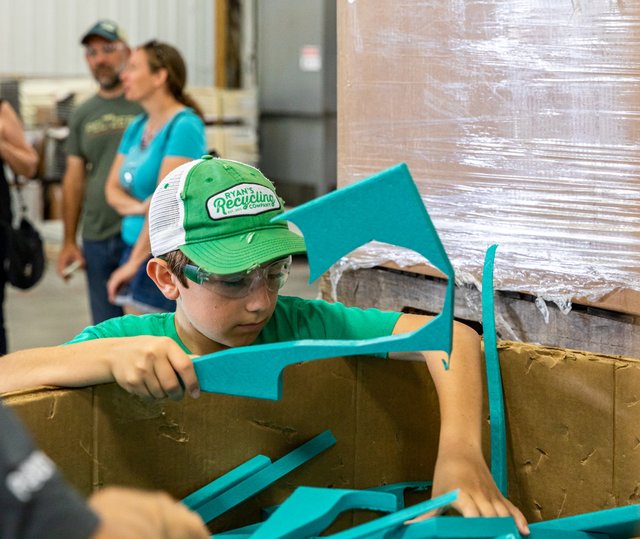 ZERO WASTE, BIG IMPACT
Not only does POLYWOOD use sustainable materials, but 99% of all scrap from manufacturing ​goes right back to our recycling plant to be made back into lumber.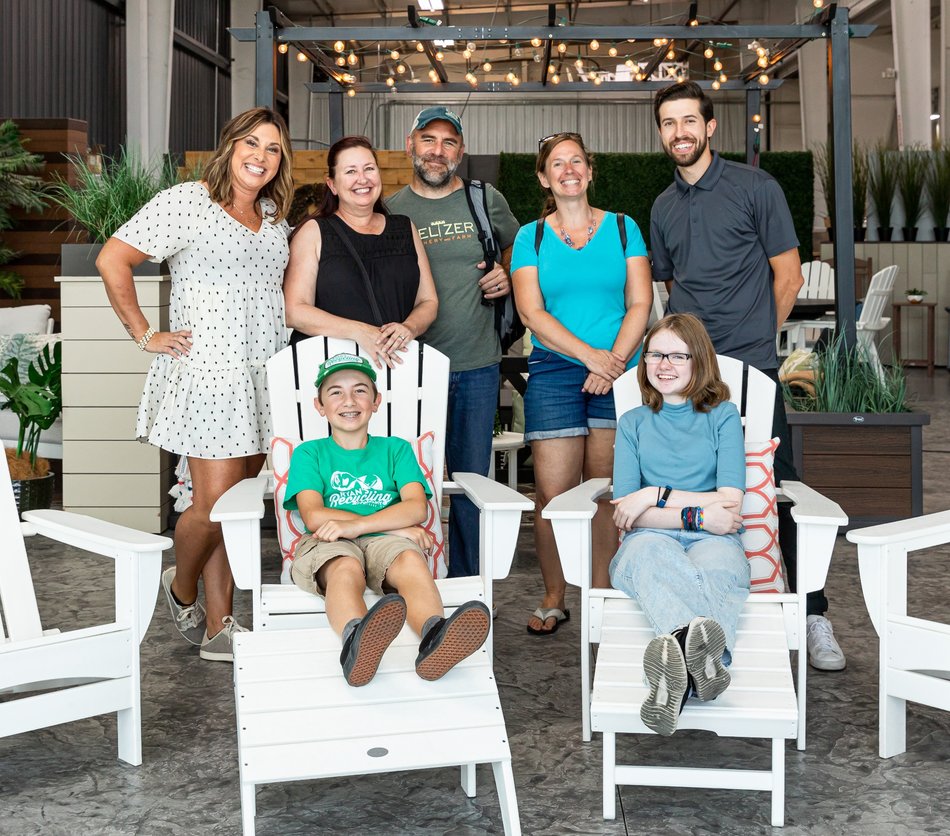 Get to Know Ryan and Sammie
Ryan Hickman, the founder of Ryan's Recycling, is on a mission to make the world a better place—one bottle at a time.
Ryan's journey began in 2012 when he was only three years old. His father took him to a local recycling center, and it had a profound impact. Soon after, Ryan began doing his part to protect our planet. He gave bags to his neighbors so they could save their recyclables for him, which he then took to the recycling center.
What started as a neighborhood project has transformed into a global initiative. Ryan's story became a media sensation in 2016, and he's spread the message about the importance of recycling through appearances on the Ellen DeGeneres Show, CNN, PBS, ABC World News, National Geographic, as well as international speaking engagements.
Fast-forward to today, and Ryan continues to expand his efforts. He's recycled over 1.7 million (and counting) cans and bottles, preventing more than 170,000 pounds of containers from ending up in our oceans.
Ryan's actions have also allowed him to raise thousands of dollars for the Pacific Marine Mammal Center in Laguna Beach, California, and establish Project3R™, a 501(c)(3) nonprofit organization dedicated to environmental and recycling awareness around the world.
READ RYAN'S BLOG ABOUT HIS POLYWOOD VISIT
Sammie Vance, the creator of Sammie's Buddy Bench Project, is spreading kindness in a sustainable way.
Sammie's project came to life in 2017. After learning about buddy benches, she knew they would be great additions to her school's playgrounds. And to help both people and the planet, she opted to use benches made from recycled plastics.
Her Buddy Benches are a safe, judgment-free foundation where kids of all ages can start building lasting friendships. If a child feels lonely, they can take a seat on a Buddy Bench, signaling to others that they'd like some company, and giving nearby kids the chance to invite them to play.
Sammie set out to get her community involved in collecting plastic caps and lids. Word quickly spread about this incredible young woman and her project, and now there are over 250 Buddy Benches around the country. Sammie has made such an impact that her story has been featured everywhere from People Magazine to the Today Show, and she's won a host of awards, including the Power of Children Award. She continues collecting caps and lids - with donations from every state! - and sharing her mission in many ways, from hosting a podcast, to writing her first book, Inspire the World: A Kid's Journey to Making a Difference. We can't wait to see where Sammie's journey takes her next.
FIND OUT MORE AT SAMMIE'S BUDDY BENCH PROJECT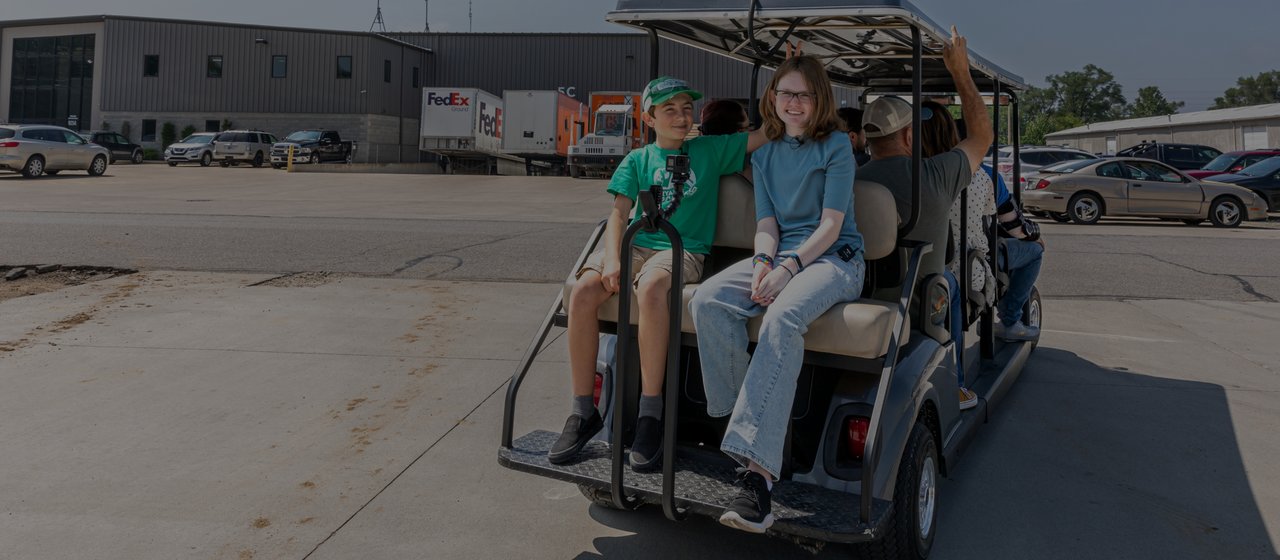 "YOU DON'T HAVE TO BE AN ADULT TO MAKE A DIFFERENCE. YOU CAN BE A KID TOO."
- SAMMIE VANCE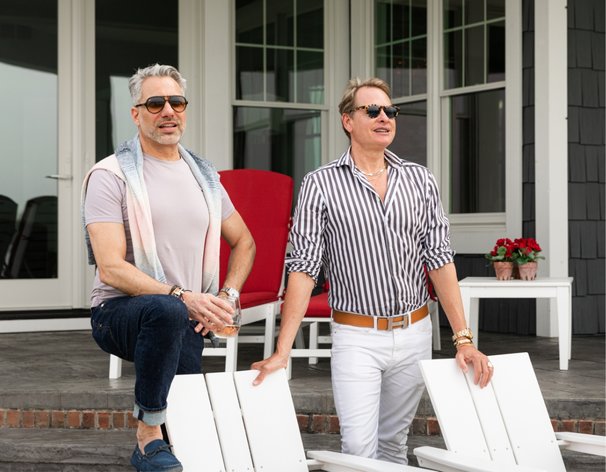 FRIENDS OF POLYWOOD
An Eye For Design
Join Carson Kressley and Thom Filicia, stars of the award-winning television series IQueer Eye/I, on an exclusive tour of POLYWOOD.