Chinoiserie Collection
Created in partnership with lifestyle expert and entertaining icon Martha Stewart, this exclusive collection of outdoor patio furniture is grounded in classic design elements, family-friendly functionality, and American craftsmanship.
Decidedly traditional with graceful lines and intricate chinoiserie latticework, this heirloom-worthy collection charms in every outdoor space.

Rich in history and vibrant in aesthetics, chinoiserie style originated in 17th-century Europe by borrowing inspiration from Asian motifs, architecture, and materials. Whimsical floral and fauna are often incorporated into chinoiserie fabrics and wallpaper, while pagoda-inspired silhouettes and ornamental latticework are played up in furniture.
Today, chinoiserie continues to be a favorite among interior designers and anyone who enjoys traditional stylings. It's at once new and nostalgic, with familiar designs that evoke the romance and glamour of faraway places.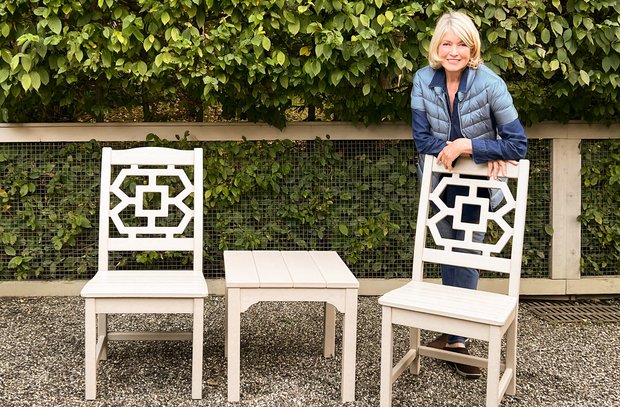 Martha Stewart by POLYWOOD Categories

Chinoiserie Dining Furniture
Designed to be passed down through the generations, this is where recipes and traditions are shared.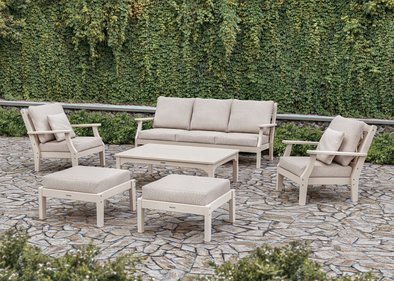 Chinoiserie Lounge Furniture
Classic style gets its day in the sun with lounge furniture that's warm, welcoming, and well-crafted.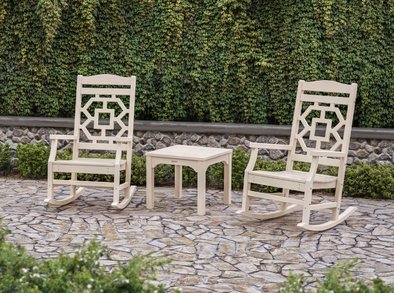 Chinoiserie Porch Furniture
Make an inviting first impression in any season with front porch classics that are perfect for gathering.

Beautiful, functional designs. American craftsmanship and enduring comfort.
This is outdoor living, elevated.
EXPLORE THE COLLABORATION