Colorful Adirondack Chairs
If you're considering where to buy colorful plastic Adirondack chairs, look no further. Eco-friendly POLYWOOD® Adirondack chairs are available in multiple shades and are the most durable outdoor furniture you could ever hope to find. The Adirondack chair's curved seat, high back, and extra-wide armrests were explicitly designed for hours of lounging—it's impossible not to relax once you've settled in one.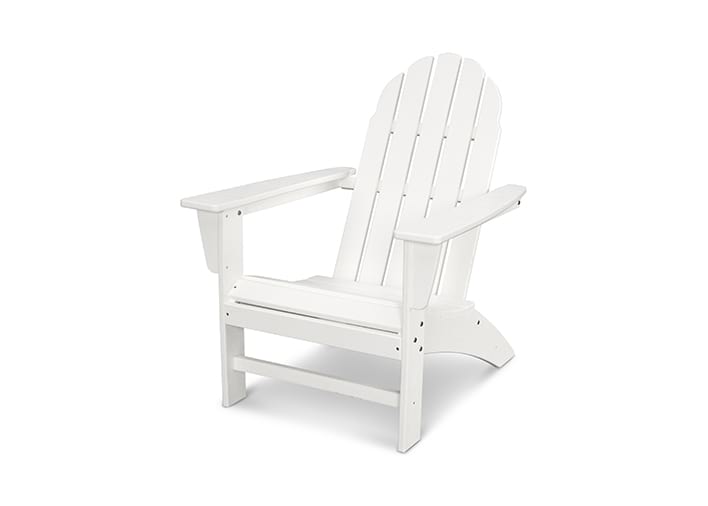 The enduring white Adirondack chair has been a staple of many a vacation home and personal residence for decades. A bright white will suit your existing outdoor style perfectly, and it has the added attraction of looking fresh and brand new for decades—courtesy of POLYWOOD Color-Stay Technology and robust HDPE lumber.
shop now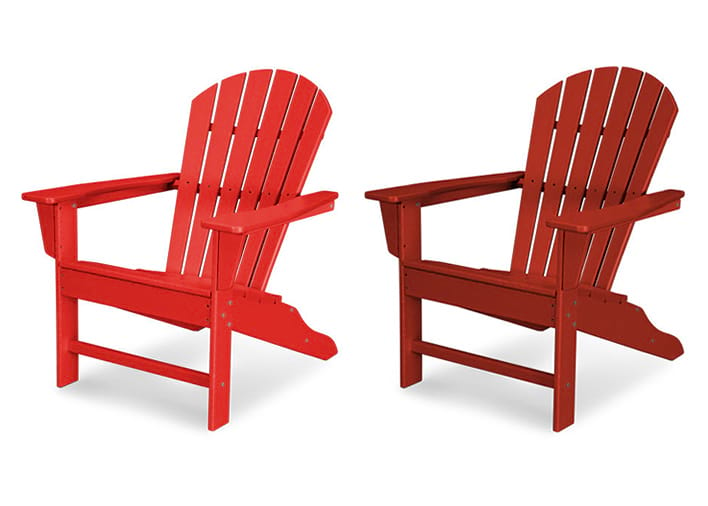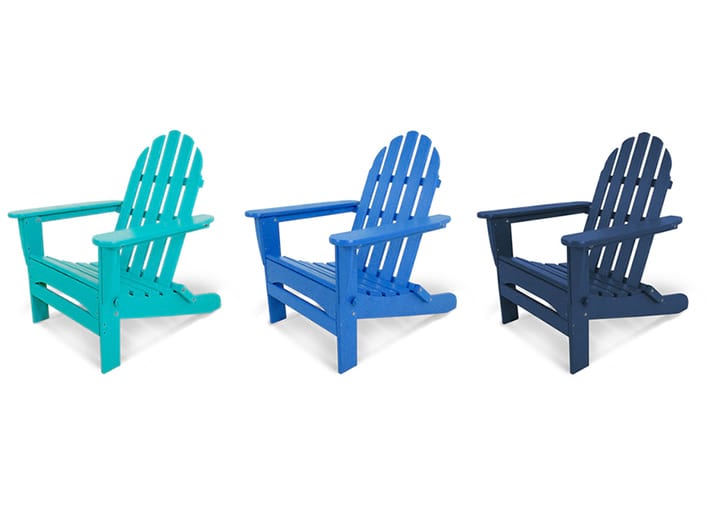 Blue is a popular paint color for Adirondack chairs, and it's easy to see why. A brilliant blue is fabulous for patriotic outdoor color themes; a muted blue works well for coastal styles, and nothing suits a nautical theme better than a sharp navy blue. Luckily, with POLYWOOD Color-Stay technology, you'll never have to worry about your blue Adirondack chair fading, even after years of sun exposure.
shop now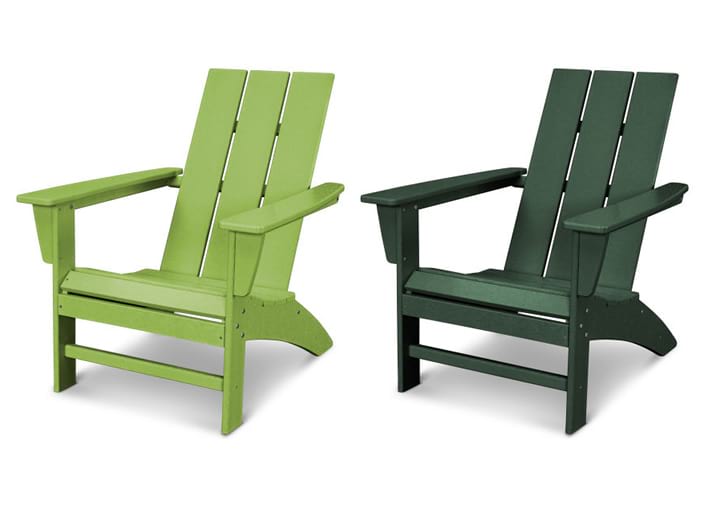 With Adirondack chairs in colors from bright lime to hunter green, there's never been a better time to buy a POLYWOOD Adirondack chair to spruce up your backyard retreat. A green POLYWOOD Adirondack chair is the definitive color choice for earthy or summery color outdoor décor schemes; it's what your backyard has been waiting for.
shop now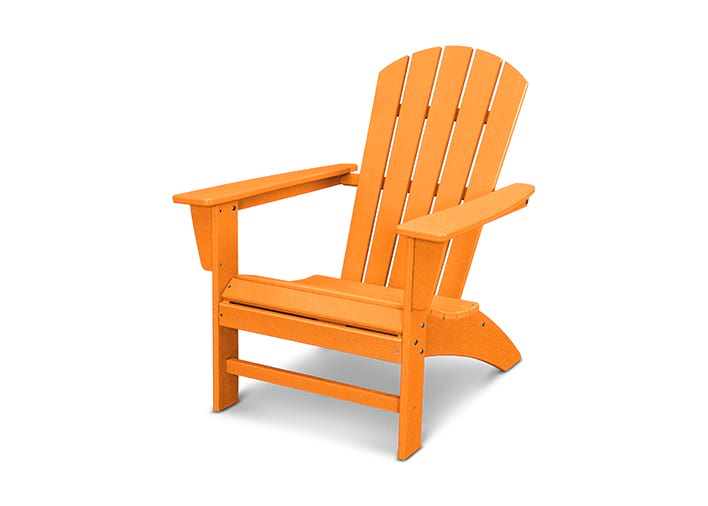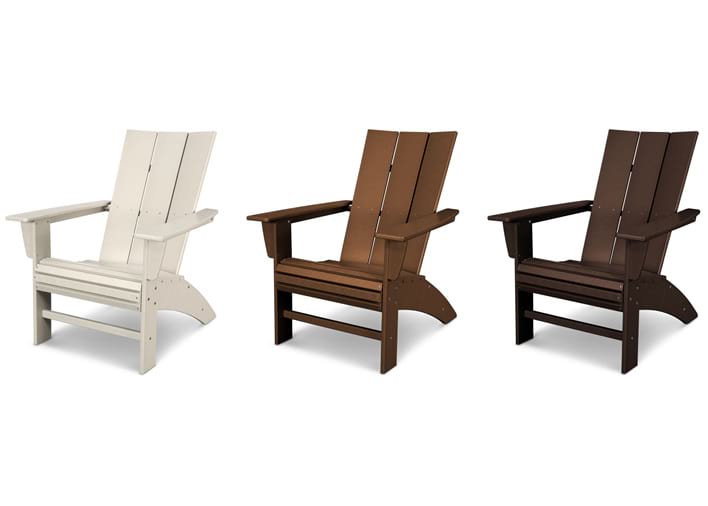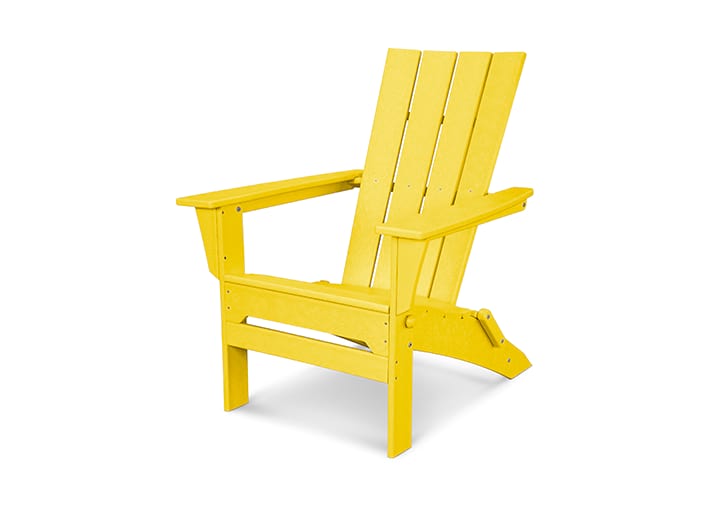 If you're looking for Adirondack chairs in bright colors, consider a yellow POLYWOOD Adirondack chair. POLYWOOD Color-Stay Technology allows it to maintain its vibrant hue for decades, despite sitting day after day in the blazing sun, and it comes with a 20-year residential warranty.
shop now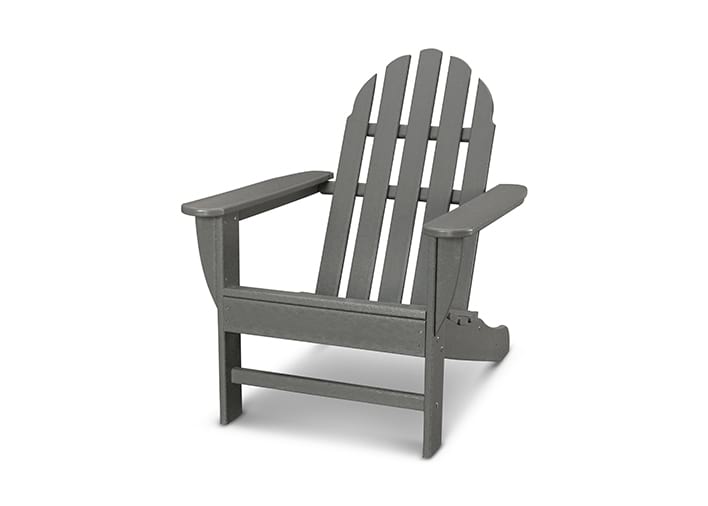 POLYWOOD grey Adirondack chairs look remarkably similar to those made of natural wood, yet there is one key difference: outdoor wood furniture requires significantly more upkeep. A genuine USA-made POLYWOOD grey Adirondack chair will never rot, peel, chip, or need any more maintenance than a gentle scrub with soap, water, and a soft-bristle brush to stay looking brand new.
shop now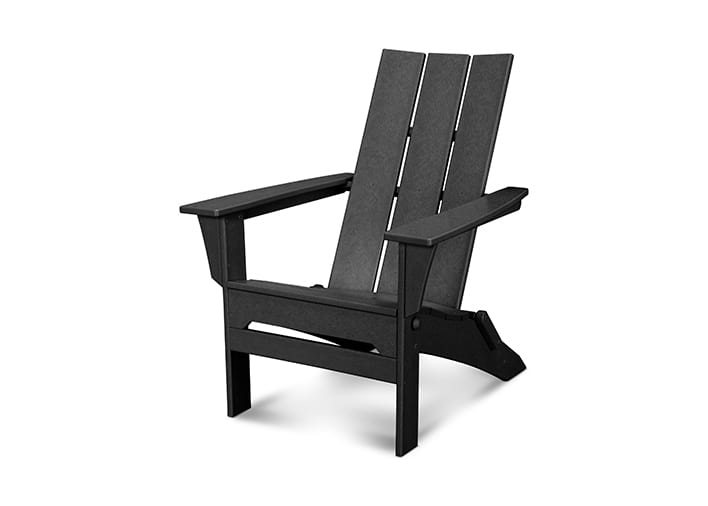 A classic black Adirondack chair will add the perfect touch of elegance to your outdoor oasis. A black Adirondack chair will complement your outdoor decor, whether you place a few poolside or add them to your patio or deck. Pair it with an all-weather cushion to add a pop of color. Thanks to POLYWOOD's Color-Stay Technology and 20-year residential warranty, your Adirondack chair will withstand the elements and be an attractive mainstay in your backyard for years to come.
shop now
Colors for POLYWOOD Adirondack Chairs
The vast color palette for POLYWOOD Adirondack chairs encompasses almost every shade in the rainbow. Whether you're looking for a vibrant red or orange to perk up your outdoor space, a classic white that matches virtually any color scheme, or a muted brown or grey that blends seamlessly with the outdoors, you're sure to find the ideal color for your POLYWOOD Adirondack chairs.
With free shipping on all Adirondack chairs, you can take your backyard from humdrum to spectacular. Shop the different colors of POLYWOOD Adirondack chairs today!